Palm Beach Dyno is the leader in Ford Performance tuning and can take care of your vehicle regardless of your needs. Our services are grouped into two main categories.
Standard Tuning and Remote Tuning
Standard Tuning: Standard tuning typically applies to naturally aspirated vehicles or Ecoboost vehicles. These tunes are usually very close to perfect when you receive them, but you are always welcome to datalog the vehicle and send it in for us to review. This is not an in-depth tuning process but more of a safety check to ensure the tune we provided is configured correctly and your car is also assembled correctly.
Remote Tuning: Remote tuning is a full-service experience, including extensive datalogging. This service is intended for power adder (boost) vehicles or very serious naturally aspirated combinations that need extra attention. Our remote tuning starts at email-only support, but we offer premium support options you can read about below.
Our remote tuning can be done in a variety of ways, but the important detail is that Palm Beach Dyno is tuning your vehicle through the internet at your location. A base file is provided according to the modifications on your vehicle. You then log the car per our instructions and reply to your support ticket or upload it through the HPT TDN app. We will review the datalog, create a revision if necessary, and provide further instructions. This process is repeated until the car is fully tuned both at WOT and part throttle. The logging can be done on a dyno of your choice, while driving the car on the street, or a combination of both. Our remote tuning services are offered with 3 different levels of support, so you can choose the service that best suits you. The initial remote tuning process is the same for all package levels; the difference between the packages is in the support included. We currently support all 2011+ V8 applications remotely. 2010 and earlier vehicles can be tuned remotely on a case-by-case basis or through one of our Dyno Dealers.
Our tuning is available in 3 support levels that you can select on the order page
Standard Advanced Remote Tuning - This option is a good choice for many of our customers. It is perfect for the customer who wants a top-performing tune for their current modifications but does not intend to do updates with many trips to the track. Updates are not included when doing new modifications to your vehicle but can be purchased as needed.
Premium Advanced Remote Tuning - This is a good choice if you plan to make some changes to your vehicle, as many updates are included. Premium support also adds telephone technical support during normal business hours and two free Remote Trackside Support Sessions. This package is perfect for the customer who enjoys experimenting with different parts over time and fine-tuning their car at the track. With the Remote Trackside Support Sessions included, it allows you to squeeze that extra ET out of the car in a short amount of time.
Premium Plus Advanced Remote Tuning - This is the perfect choice for the most competitive people out there who are constantly changing things up in search of even the slightest improvement in ET or an extra few MPH at a speed event. Premium Plus Support includes phone support during normal business hours. It also includes 7 Remote Trackside Support Sessions. Not only can the Remote Trackside Support Sessions be used to dial in the car initially, but they can also be used for a specific event like a drag race or half mile event. Even the most dialed in car needs to be fine-tuned for any surface. If this is the level of support you are after, then Premium Plus is for you.
Meet Our Tuning Staff
Ken Bjonnes - Founder and Head Tuner
Ken has been at the forefront of Ford tuning since it started to become mainstream in 2003. One of the very first SCT dealers in the country, Ken has always focused on the newest platforms to help figure out the complicated control systems that sometimes make it difficult or impossible for most tuners to deliver a well-running vehicle. Ken spent over 7 years attending every NMRA race in support of racers while gaining invaluable practical experience used to help all customers. While many tuners never look up from their laptop, Ken is a dedicated racer that can not only help tune your engine but bring your entire program to the next level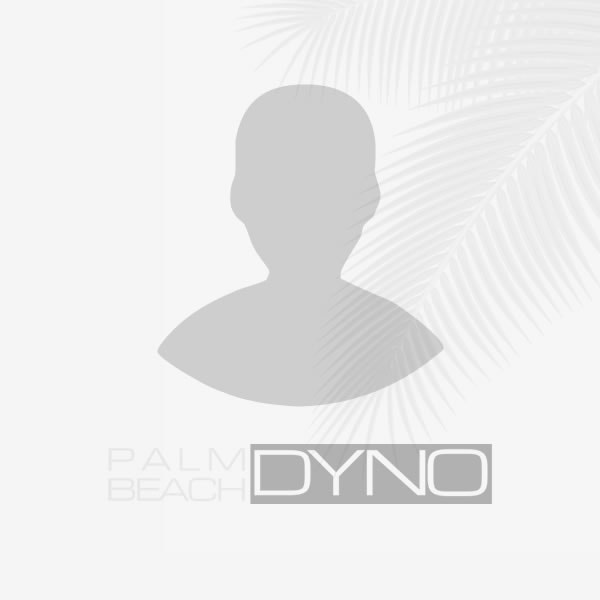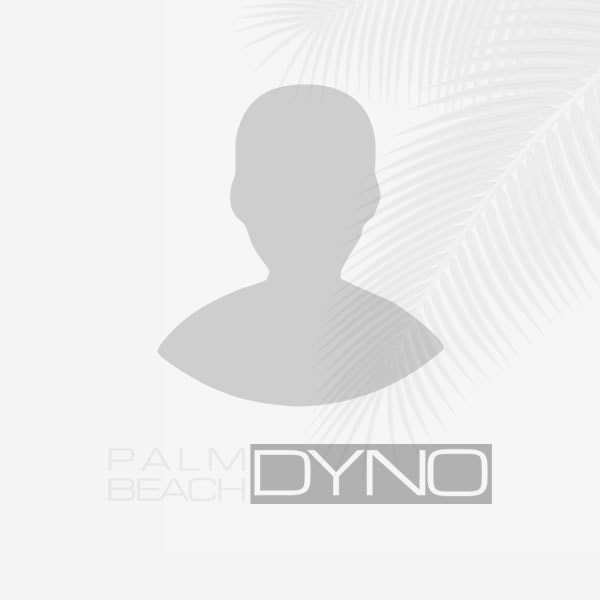 Koby Shabtay - Tuner
Koby has been modifying and building Ford powered vehicles for a very long time. Before joining PBD as a tuner, he spent time mostly with stand alone EFI systems. Koby has his own S197 powered Coyote and lives and breaths to tune!
Bobby Burch - Tuner
Bobby has been a long-time Mustang enthusiast which led him into running his own shop. He has now taken the next step and joined the Palm Beach Dyno team as a tuner. Bobby is a Mustang expert and runs our technical support team that offers an introduction to remote tuning class to make the remote tuning process a breeze. Bobby also runs the in-house Dyno at PBD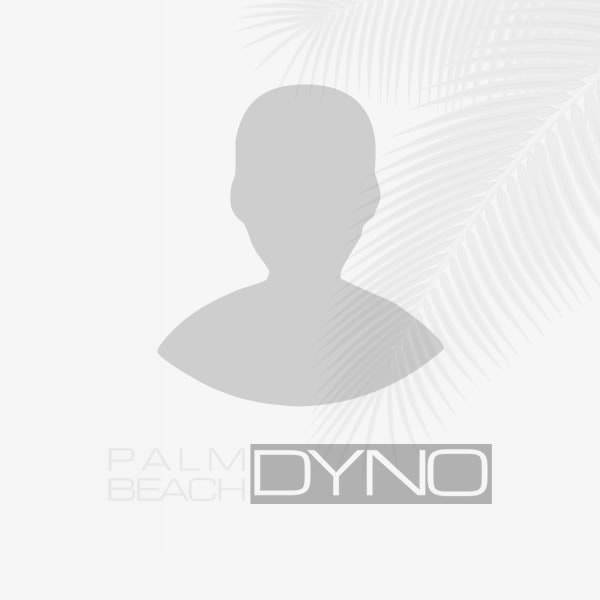 Typical Remote Tune with Street Logs Process:
Place your order via our website.
A Base Tune is emailed to you or uploaded to TDN (depending on device) with instructions on how to load and datalog.
Load the tune, setup your datalogging and do the first set of requested logs (Idle and Rev).
Reply to the email in which we sent the tune. Provide any useful feedback (ran smooth, breaking up, etc) and attach the logs or upload them to TDN.
We will review the logs, make a revision if necessary and reply with further instructions. Typically a Drive Log would be next.
Perform Drive Log. Be sure to drive the car as normally as possible while noting anything that feels out of the ordinary. Reply to the original email with the log or upload to TDN and any useful comments.
We will review the log, make a revision if necessary and reply with further instructions. Typically a WOT Log would be next.
Perform the WOT log according to the instructions. It is important to note at this stage to only do one WOT pull and send us the log. Multiple WOT pulls are not advised until we review the log.
We will review the log and reply with an update if needed and further instructions. This process is repeated until the fine tuning is complete.
How Does Remote Tuning a Dyno Work?
Remote tuning with a Dyno is another great way to get your car tuned. We have a network of dealers across the country that you can buy our tuning from, or you can purchase it directly through us and arrange your own dyno time. Performing the tuning session on a dyno gives you the benefit of completing the tune in a fairly short amount of time. When not using one of our dealers, it is important to note that not all dyno shops are open to remote tuning being done on their dynos. So it is important to find a shop open to the idea. When you wind up at a shop that is not happy about the remote tuning process, they can sometimes unnecessarily drag out the session longer in hopes of running up the dyno charges.
---
Typical Remote Tune with a Dyno Process:
Place your order via our website, or contact one of our Dyno Dealers and buy directly from them.
Before the car hits the dyno, it is best to do an Idle and Rev log to be sure the car is assembled correctly and ready for the dyno. It is preferred that this is done before you make your dyno appointment, but that is not always possible.
Contact the dyno shop and find 2 to 3 dates they are available that work for you. Give us a call or send us an email to make sure we are available. We will pick one of the dates you have selected, and we will book the appointment.
Once you arrive at the dyno, email us so we can be prepared when you are ready to start. Get the car strapped down and do the first set of logs per our instructions.
Email the log(s) to your support ticket. We will review the logs and reply back with an update if needed and further instructions.
Install the update and do the next dyno pull. Email us the log.
This process repeats until the car is fully tuned at WOT.
The car needs to be driven on the street for some street driving logs. This can be done by the dyno operator or the customer depending on preference.
After the street logs are reviewed and any outstanding issues are corrected, the tune is complete.
How Does Remote Trackside Support Work?
Remote Trackside Support is intended to accelerate the process of achieving your goals. Remote Trackside Support not only applies to Drag Racing, but it can also be very helpful at a Road Racing event or a standing speed contest like the Texas Mile or Airstrip Attack Half Mile Events. Once the date is pre-arranged with Palm Beach Dyno, we will be ready and on-call waiting for your first datalog. As soon as your datalog is received, we will review it. Not only will we provide tune revisions, but we can also provide advice outside of the tune such as how to help the car leave better, power management, etc. Think of us as your Remote Crew Chief.
---
Typical Remote Trackside Support Process:
Finish your Remote Tuning Session.
Schedule your Remote Trackside Session by calling 561.571.1173 or email us at support@pbdyno.com
Once you have confirmation we are available for your chosen time purchase the remote trackside support if you haven't already done so.
When you arrive at the track, reply to your support ticket to alert us that we will be getting your first log soon.
Make your first pass, and be sure to log it! Send the log to your support ticket the same way you did during the Remote Session.
We will review your log and immediately reply with an update and/or advice. The typical turnaround time from sending the log is about 15 minutes.
Install the new update and make another pass.
This process repeats until the Remote Trackside Support Session is complete.