860-910 Wheel HP on 93 Octane
1050-1100 Wheel HP on E85
The Palm Beach Dyno CX1100R is the ULTIMATE FACTORY SUPERCHARGED turn-key package available. Every piece of the factory system has been reworked and refined to create the highest output factory supercharger package possible. With the extensive R&D we have been able to do on the GT500 platform, we can provide a trouble-free upgrade experience. Let us handle every detail and pick up a well tested, proven package.
CALL 561.571.1173
to discuss building your GT500 into the next CX1100R!
PARTS INCLUDED:
| | |
| --- | --- |
| Ported Factory Supercharger | Kooks 2" LT Headers |
| Billet Supercharger Lid | High Flow Throttle Body |
| Fore 3 Pump Fuel System | PBD Heat Exchanger |
| Injector Dynamics 1300 | SPE Thermostat |
| Oil Separator | PBD Custom Dyno Tune |
Starting At:

$23,000
Installed
The Palm Beach Dyno CX1100R package is a serialized build, which means it receives our promise that your vehicle will perform as promised. When PBD can handle every aspect of the build, we can also stand behind it. Each CX1100R vehicle recieves a custom engraved radiator bracket with your serial number and build date.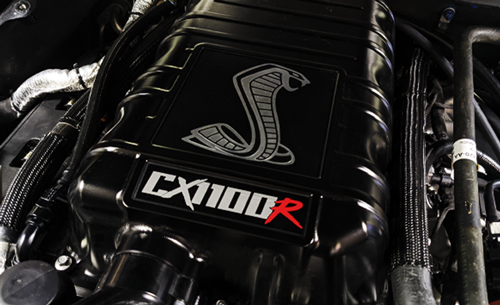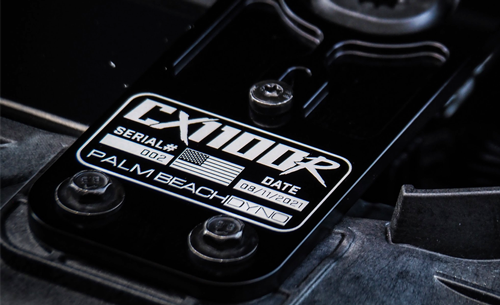 The CX1100R Serialized Package is only available as an in-house build but if you would like to purchase all of the parts that make up a CX1100R to build your own, click here