PBD IRP Whipple Stage 1 Supercharger System for 2016+ GT350
Part Number
WHIPPLE-PBDIRP-GT350
Palm Beach Dyno Inflation Relief is HERE!!!! We have configured the perfect starting point for your boost journey that allows you to upgrade over time! All Palm Beach Dyno IRP kits come complete and ready to run INCLUDING a Palm Beach Dyno Remote Tuning session!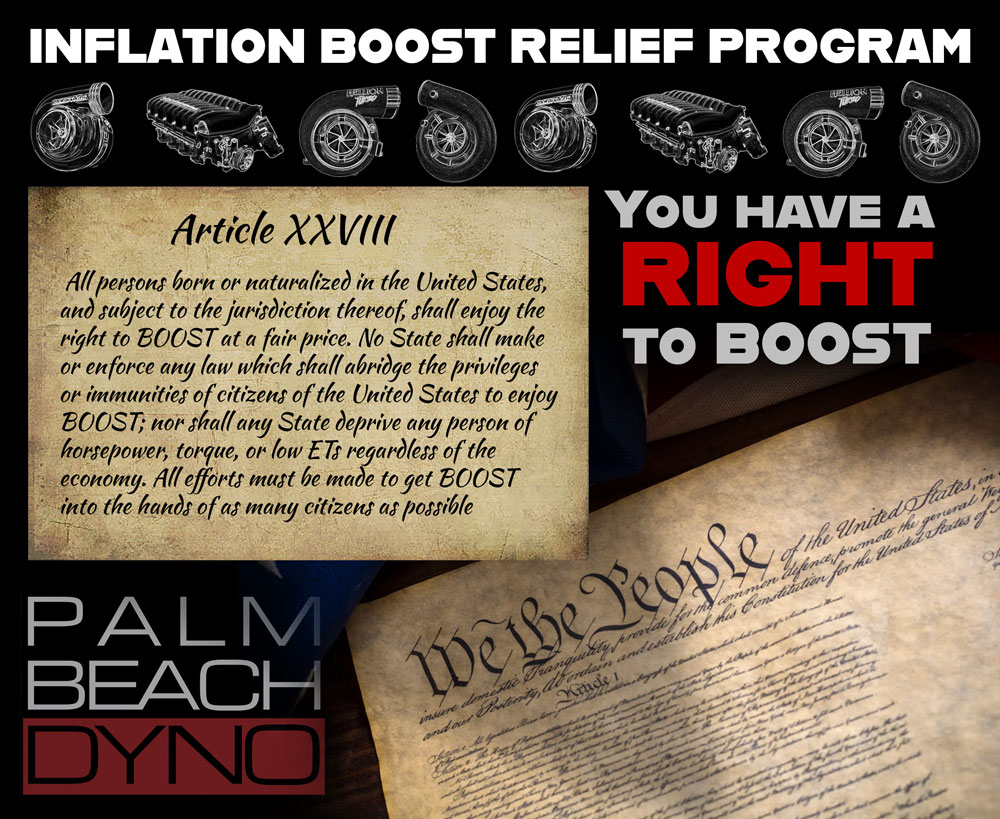 WHAT'S INCLUDED:
Whipple Gen 5 3.0L Stage 1 Supercharger System
56 lb/hr Fuel Injectors
Palm Beach Dyno Remote Tuning
Easy install with common hand tools
No cutting required, 100% bolt on and reversible
SAME GEN 5 SUPERCHARGER AS THE RECORD SETTING 2018 FORD COBRA JET!!
BETTER IS NOT OPTIONAL, IT'S MANDATORY....
If you want the most advanced, most powerful, most upgradeable and highest quality system available, then here it is! Whipple Superchargers has yet again set a new precedence for bolt-on power and industry leading durability. Featuring the new, 5th generation Whipple 3.0L supercharger with an all new rotor profile, new inverted, front feed rotor housing, patented dual core, dual pass intercooler system is ready to unleash even more power than ever before. The incredible Stage 1 system boast up to 700HP* on 93-octane fuel with only 8.5psi of boost! That's right, Whipple's Stage 1 is more power than other's Phase 3's! Available for both the manual and auto transmission, the new Whipple system is truly a game changer.
Nobody puts more time and resources into the development then Whipple. The proof is in the product, more power per lb of boost than any other system. The key to making such incredible reliable power is in the Whipple unique twin screw supercharger, massive air-to-water intercooler, oversized front feed Crusher air system and innovative PCM programming that keeps the power-train safe and secure. Whether you're looking for a daily driver that needs a little more punch or you're craving a tire-frying, rubber shredding street machine, the Whipple Supercharger systems delivers like no other SC system today. Power from tip in to redline, the new Whipple SC system makes incredible power across the entire rpm range while maintaining industry leading drive-ability.
With years of OEM and racing experience, Whipple engineers have developed a unique PCM calibration that reconfigures all the necessary engine functions including fuel, spark, knock detection, torque management, transmission control and electronic throttle control. The vehicles PCM constantly monitors the engines torque output while monitoring many different parameters to keep the engine in it's ideal parameters. If a parameter falls below specification, the PCM will lower torque output until the problem can be cured. No other supercharger system has such technology, giving the Whipple SC system unheralded performance and reliability.
*Results may vary depending conditions, dyno, octane and vehicle modifications. 91 octane will always result in lower power than 93.