PBD IRP Hellion Turbo System for 2015-2017 Mustang GT
Part Number
HEL-PBDIRP-15
Palm Beach Dyno Inflation Relief is HERE!!!! We have configured the perfect starting point for your boost journey that allows you to upgrade over time! All Palm Beach Dyno IRP kits come complete and ready to run INCLUDING a Palm Beach Dyno Remote Tuning session!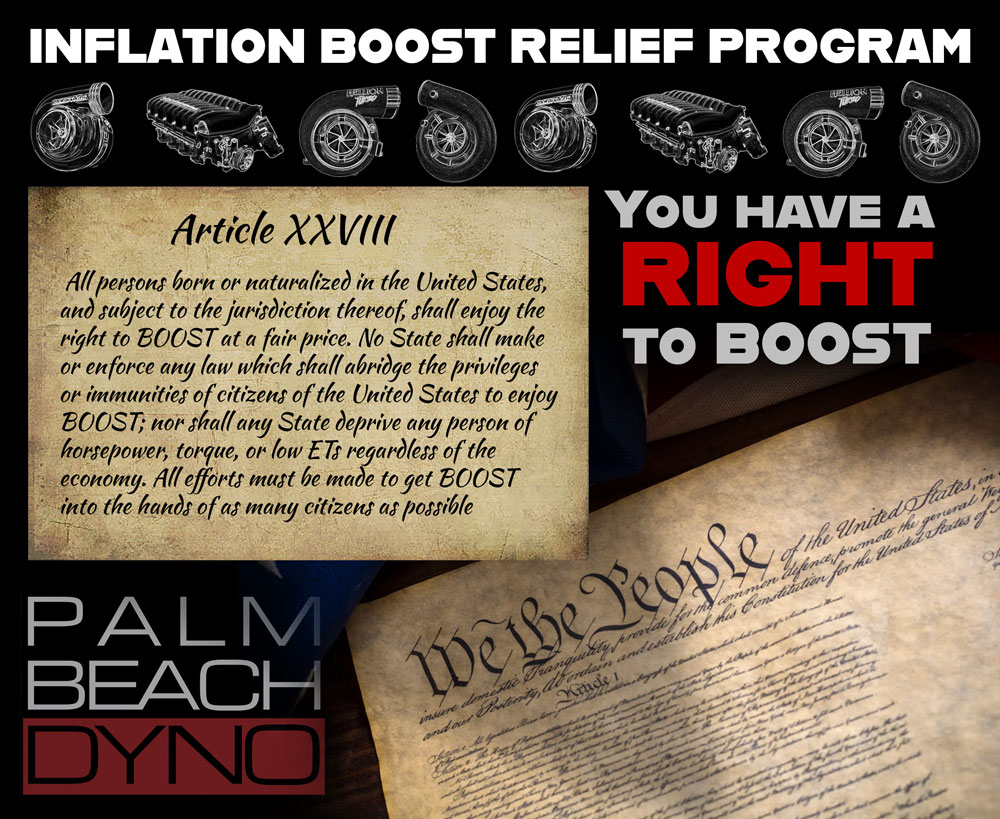 The next big thing is here! Recognizing the popularity of huge horsepower cars with the ultimate "sleeper" image, Hellion designed the most innovative twin-turbo system in history — the Sleeper! We have listened to our customers who desired a different design for the S550 Mustangs. This new system places the turbos in a hidden location. It is a twin-turbo system that is fully adjustable from five to 40 pounds of boost, and performance levels anywhere from 600 to over 2,000 horsepower!
This the the most powerful system available for the Mustang, period. No supercharger can even come close to the potential of a Hellion Twin Turbo. One of our most common conversations with our customers is "I'm pulling off my supercharger and purchasing a Hellion kit. I just can't keep up with other Hellion cars." You just can't beat the power of a twin turbo Mustang.
With over 20 years in building turbo systems, Hellion has designed a true bolt-on system for the S550. There is no need to tap the oil pan or modify any factory sheet metal. The simple installation can be performed in under a day in most cases.
While the base Sleeper system is a tuner kit with entry-level, cast-wheel 62mm turbos, Hellion naturally offers a massive number of available upgrades, including choice of turbo size, fuel system upgrades and even complete Blackout packages.
Header Option:
The 2015-2017 Mustang GT has a drivers side header/manifold that is not compatible with this system. You can source a 2011-2014 Mustang GT header yourself, purchase it above or upgrade to the Hellion 4-1 Turbo headers.
Includes:
Hellion 62/62 T4 Cast Wheel Turbochargers
Large vertical flow core intercooler (highest flow bar/plate core available)
Twin Turbosmart Comp-Gate 40 wastegates
Twin Turbosmart VEE port bypass valves
Palm Beach Dyno Remote Tuning
56 lb/hr Fuel Injectors
Palm Beach Dyno Inflation Relief is HERE!!!! We have configured the perfect starting point for your boost journey that allows you to upgrade over time! All Palm Beach Dyno IRP kits come complete and r
More Information

| | |
| --- | --- |
| Price | $8,699.00 |