2018+ Ford F150 2.7L Ecoboost Custom Tuning for HP Tuners nGauge (Tune Only)
Part Number
PBD-ECOTUNE-18+F1502.7LTO-2
Unleash the BEAST under the hood of your 2018+ Ford F150 with the 2.7L Ecoboost Twin Turbo Engine! Ford did an incredible job on the Ecoboost F150, but much of the potential is locked away in the tune. With our custom tuning for your HP Tuners nGauge, you can unlock 70+ RWHP and 90+ RWTQ with a simple flash.
3 PBD Custom Ecoboost Tunes
Economy Tune

93 Octane Tune

Tow Haul Tune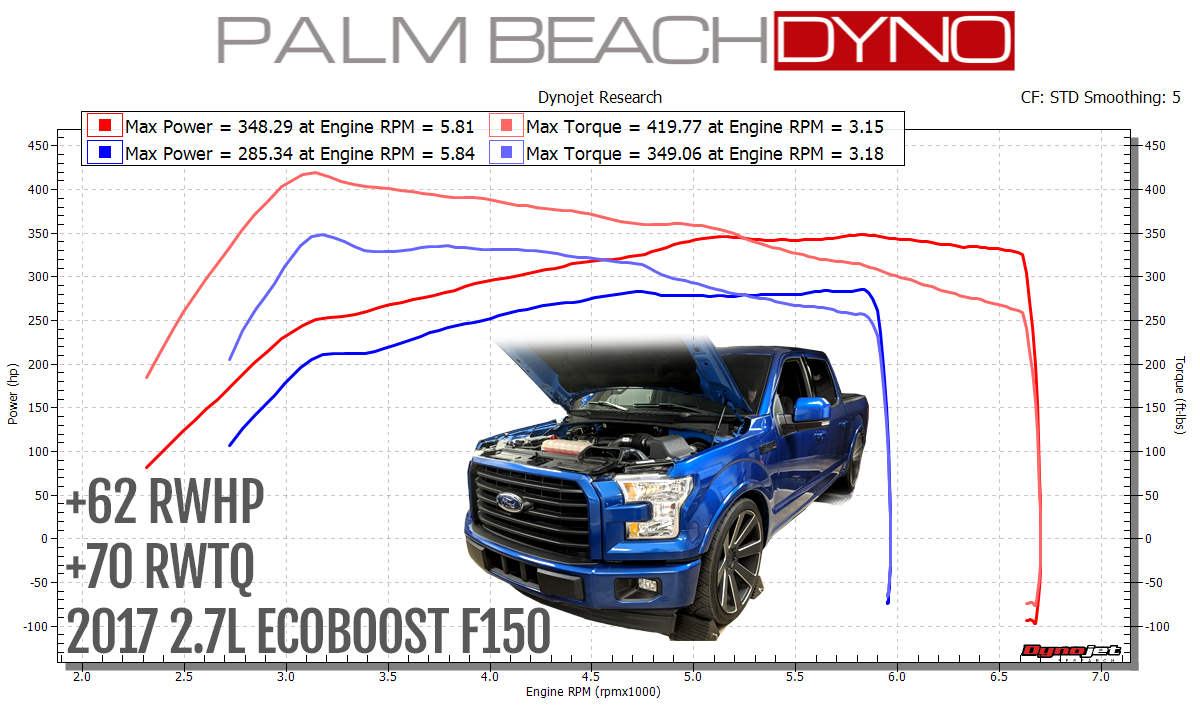 This product is the tune for an HP Tuners nGauge that you already own. Once your order is placed, you will receive an email from us. You will need to reply to that email with the stock tune from your F150 that you download from your truck.
Unleash the BEAST under the hood of your 2018+ Ford F150 with the 2.7L Ecoboost Twin Turbo Engine! Ford did an incredible job on the Ecoboost F150, but much of the potential is locked away in the tune
More Information

| | |
| --- | --- |
| Price | $425.00 |